Thank a Mentor

A mentor is defined as "a trusted counselor or guide."
I have been blessed with three mentors. Each helped shape my future and taught me lessons I will carry all my life.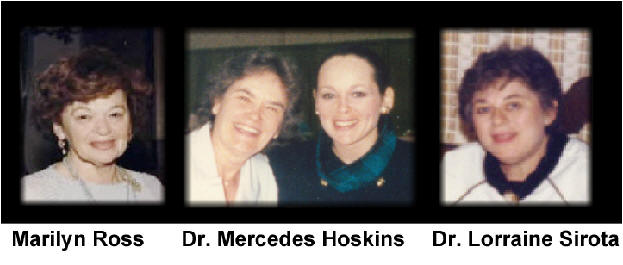 In 1986, I completed my doctorate degree. I was presenting the research at the ADA Convention. Dr. Hoskins (NM), Dr. Sirota (NY) and my mother (FL) all flew into Las Vegas to be there with me. It was a moment in time I will never forget. The three women who I admire, finally met each other and shared this special occasion with me.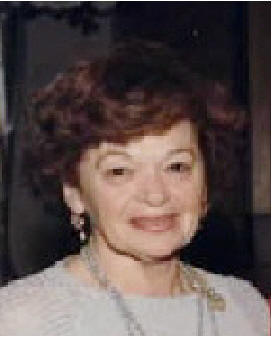 Marilyn Resnick-Ross, my mother. My mother is a fashion designer of knits for over 65 years. Though I did not pursue fashion design, she taught me about creativity, love, strength and family. The video was made around 1982. I flew into NY from an ADA Conference in DC to share this special show covering 50 years of fashion by Marilyn (mom) and Selma (grandma). Models included my Mom, Grandmother, my niece (the little girl, now finishing law school), me and friends. Four generations of Resnick Woman.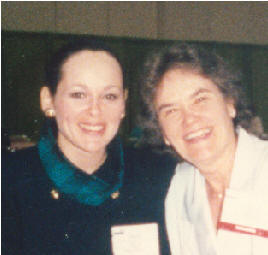 Dr. Mercedes Hoskins (1921 - 2009) was a Registered Dietitian and a Professor in Dietetics and Nutrition. She was also my mentor and friend. Sadly Dr. Hoskins passed away in April 2009.

I met Dr Hoskins in 1974, while studying agronomy at New Mexico State University (NMSU). Dr. Hoskins was looking for volunteers to participate in a weight control study. I weighed in at 226 pounds. Eighteen months later, I would lose 106 pounds and change my major to Dietetics and Nutrition.
Dr. Hoskins introduced me to the profession of dietetics and encouraged me to go after my dreams. We continued to stay in contact and would meet at ADA conventions every few years. I am honored to have known a truly amazing person who not only touched my life, but those of many students and her community. Dr. Mercedes Hoskins will be missed, however her legacy will live on.
Dr. Lorraine Sirota is a professor in Dietetics and Nutrition at Brooklyn College and a Registered Dietitian. She is also my mentor and a dear friend. We met in 1977, when I transferred from NMSU to Brooklyn College.
Dr. Sirota challenged me to use my abilities and creativity to make a difference in the field of dietetics and nutrition. She motivated me to do my best and explore the many areas of dietetics. Dr. Sirota has followed my career and encouraged me to continue my education.
We have remained friends and colleagues for over 30 years. Every professional milestone, personal triumph and challenges, she has been there to support me. I am so humbled and grateful Dr. Sirota continues to be a part of my life. Thank you so much. You are truly a remarkable person.